Nearly a Century of History
Berman Brothers strives to provide superior metal products, fabrication and recycling services while being good stewards of our employees and community.
For generations, Berman Brothers and Rubin Iron Works have proudly earned a reputation of providing high quality new steel, stainless steel and aluminum products, scrap metal recycling services, and custom metal fabrication services.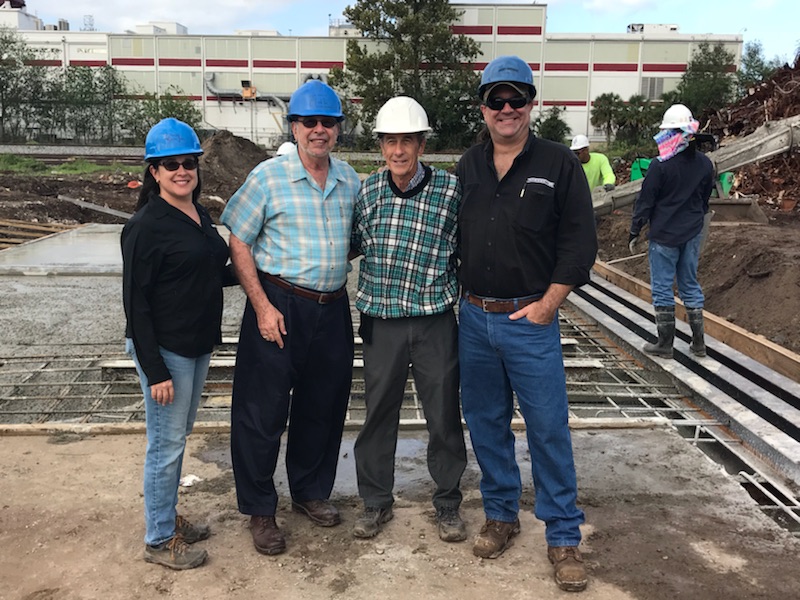 1922
Sam Berman, with his wife Rifke and son Milton, immigrate to the United States from Belarus. One year later, Sam launches Sam Berman & Sons in Grinnell, Iowa. The family grows with the birth of Harry in 1924 and the operation expands to create the foundation that serves the business today.
1943
Following their service in World War II, Milton and Harry Berman settle in Jacksonville, Florida. They establish themselves in the steel business and Milton becomes the Vice President of Beaver Iron and Metal Corp.
1945
Recognizing an opportunity to scrap the abundance of military surplus steel, Milton and Harry establish M. Berman & Co. and Berman Bros. Surplus & Sales.
1959
Berman Brothers is incorporated in Jacksonville, Florida. The company experiences rapid growth and it flourishes in an industry they pioneered. Berman Brothers had the first baling machine, furnace, and roll off truck in Jacksonville.
1971
After serving with distinction in Vietnam, Milton's sons, Eric and Charles, join the business. In the decades that follow, Berman Brothers becomes the leading scrap metal recycler and new steel supplier in the southeast.
1989
Berman Brothers adds a new product line by building a 100,000 square foot warehouse to sell carbon steel.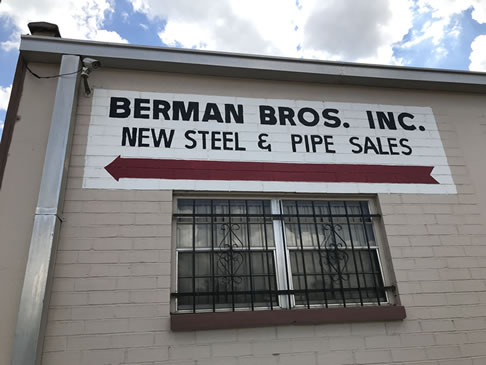 1999
Charles' daughter, Rochelle, is lured from her position at White Oak Conservation Center to join the business. Rochelle's experience in environmental conservation shapes the company's commitment to community involvement and environmental best practices.
2005
Rubin Iron Works, LLC joins the family and adds custom metal fabrication and blacksmithing services to their capabilities.
2012
Always commited to continuous improvement, Berman Brothers expands its on-hand product lines to include stainless steel and aluminum.
2017
After working in nearly every job in the company, Rochelle becomes President and Berman Brothers earns WOSB designation.
2020
Berman Brothers celebrates 75 years of business.